5°/VARIOUS ARAIGNEES
Simple spider :
It is smallest : 4 points, to weave the pairs of left towards those of right-hand side and to make 3 torsions since one in passed.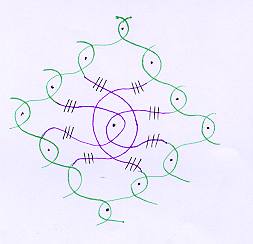 Ringed spider :
5 points are counted. There is a simple spider with 2 legs on the right and 2 legs on the left + 1 pair of additional legs. To make, with the pair which surrounds, of last twisted and between the bottom and the P.T. to make only one torsion (1 of the ½ last + 1 of the P.T. + 1 torsion = 3 torsions).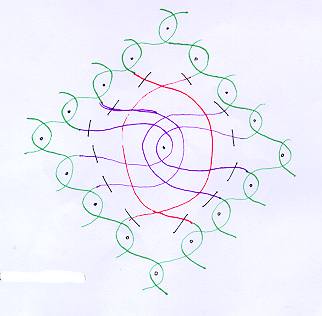 Openwork spider :
6 points are counted ; One starts with 3 pairs on the left, 3 pairs on the right, then a P.T. on the left and one on the right. One makes the same thing for the lower part.